InkSupply.com Compatible HP Vivera Pigment Ink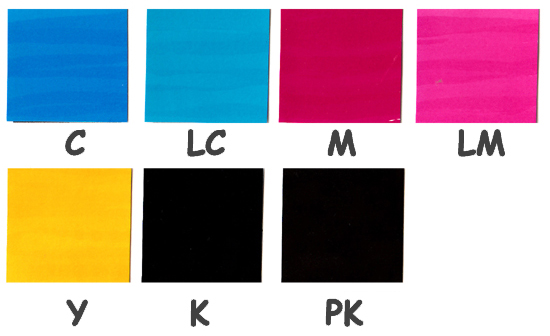 *InkSupply.com Compatible HP Vivera Pigment Formulation Ink Swabs*
InkSupply.com HP Vivera Pigment Equivalent
InkSuppy.com HP Vivera Equivalent ink formulations is made with the longevity of your prints in mind. These inks use a hybrid formulation that will allow for a 100 year fade resistance without losing the much needed vibrancy for photo reproductions. Our equivalent formulation is made to spec to ensure reliability as well as print head stability over time. As with all InkSupply.com Inks, our HP Compatible Vivera Pigment Ink is proudly manufactured in the US to the highest quality specifications available.
The Benefits of InkSupply.com Vivera Compatible Ink:
No discoloration when compared to original inks.
Astonishing vibrancy for astonishing print quality every time.
Decreased dry time.
Superior formulation for long term reliability and print head life.
Greater resistance to water.
No flushing or purging is required for desktop printers when switching to MIS Vivera equivalent inks from HP brand ink.
| | | | |
| --- | --- | --- | --- |
| | | Bulk HP Vivera Compatible Inks | |