InkSupply.com 5500 HP Compatible Dyebased Ink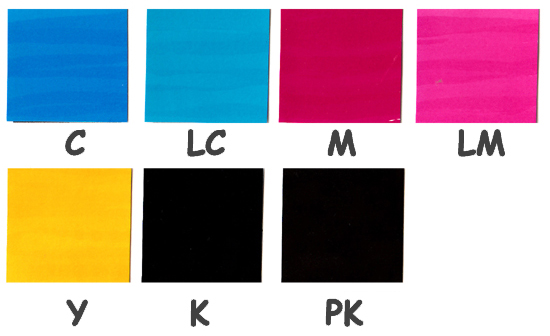 *InkSupply.com 5500 HP Compatible Dyebase Formulation Ink Swabs*
InkSupply HP Equivalent DyeBased Inks - Low Cost Inks Without Sacrificing Quality
Our InkSupply.com HP 5500 dyebased ink formulation is designed for exact color match when compared to original inks. This formulation is held to factory specifications which translates to proper flow through your print head reliably. Due to the strict tolerances held for these inks makes profiling is unnecessary. These inks are available in 4oz, Pint and Gallon sizes, our complete InkSupply.com HP refill kits also include a complete set of inks along with all the necessary tools for refiling. If you are looking for a complete kit simply click HERE and select your printer type. As with all InkSupply.com Inks, our HP Compatible Dyebase Ink is proudly manufactured in the US to the highest quality specifications available.
The Benefits of InkSupply.com HP Compatible Dyebase Ink:
No discoloration when compared to original inks.
Astonishing vibrancy for astonishing print quality every time
Decreased dry time.
Superior formulation for long term reliability and print head life.
Greater resistance to water.
No flushing or purging is required for desktop printers when switching to InkSupply.com HP5500 Ink from HP brand ink.
| | | | |
| --- | --- | --- | --- |
| | | Bulk HP 5500 Compatible Inks | |