For use with ICC Profiles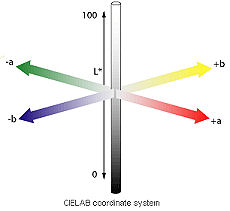 A New Approach
The new UT-3D inkset takes the concept of the variable-tone inkset to the next step in several respects: control along all three Lab axes, easier linearization, and automatic monitor matching. At the same time it retains the best attributes of the UT2 and UT7 inksets, including the highest light fastness of any tested inkset, matte and glossy printing without the need to change black inks, and very competitive prices. Read more on Paul's website.

One thing the new UT-3D inkset does not do, however, is print sepia. So, if printing sepia is a feature you want, stay with the UT2 or UT7 inksets. Those inksets may also have more profiles completed for a while. It will take some time for our library of UT-3D ICCs to grow.

ICC's for B&W
Roy Harrington's release of Quadtone Rip has opened the doors for not only the professionals but for everyone. Contained within the Quadtone Rip download is a program called QTR-Create-ICC and other tools that allow the user to create a complete color-managed system for black & white printing. Making a B&W ICC profile with this software is well within the capability of the B&W artists and photographers that now use Photoshop curves. The prints are made using the Epson driver via Photoshop or Photoshop Elements. Using the Quadtone Rip software to drive the printer is not required.

Profile Library
For those that have not done much of this type of printing in the past, there is a B&W profile library available for several printer-paper combinations for the UT-3D inks. This profile library can be found on Paul's website. Hopefully others beside Paul will contribute profiles to the library. This means that armed with Photoshop or Elements, an Epson printer, MIS UT-3D Ink, some fine art paper and the profile for it, the average user can make beautiful gallery quality archival B&W prints.

Compatible Printers
Many of the Epson 6 or 7 color printers can be used. At the moment profiles are being made for the Epson R220, 2200, 4000, 7600, and 9600. More profiles and printers will be added as we and others move forward with this new inkset.

Making your Own ICC Profiles
One of the advantages of this approach is that, if you have a scanner, densitometer, or spectrophotometer, you can make your own ICC profiles. Custom profiles, ones you make yourself on your own system, are the best, because they take into account the unique variables of your printer, paper and ink. They are not generic and subject to printer-paper-ink tolerances that can distort or shift the final output. Even if no profile has been made for a new paper, one of the older curves for a similar paper will probably be close enough that using it in making a new ICC will produce good results.

ICC Workflow for Previous Inksets
Paul's newer workflows utilize ICCs to control the inksets. Additionally, most of the older inksets can be converted to this approach. He shows how to convert older curves to the ICC workflow. In addition to the workflow being easier, it allows users to easily linearize older curves to new papers and turn "canned" curves-profiles into custom ones. See Embedding_Photoshop_Curves_in_ICCs.
This is not for the beginner. Knowledge of previous workflows, Photoshop and ICC profiles is required.
If you do not have a spectrophotometer, Paul gives you instructions on how to use your scanner to build an ICC profile. If you want to buy a spectrophotometer, Paul is recommending the Color Vision PrintFixPro for about $550 or the Gretag Mc Beth Eye-One Photo for about $1500.

Information and Settings for UT-3D Inks
Before you dive into UT-3D, you must understand, it is not for beginners. Paul has posted this note on this website.
Those who are just starting to consider printing with B&W digital carbon inksets should try the 220 UT-R2. There are currently many more profiles in existence for the 220 and UT-R2 inkset, and it is easier to master. The UT-3D is for perfectionists who want the finest control.
On this page of his website, http://home1.gte.net/res09aij/UT-3D_Readme.pdf, Paul describes the key features of UT-3D inks, discusses workflows, printer selection, tonal range, ink positions, and the correct settings to use when printing. Keep watching this document, it is subject to change as the user group matures.

Eboni v1.1 Update - We recently were forced to make a change to the formulation of our Eboni ink due to a supplier change to one of the components used in the Eboni formula. While the v1.1 is still a 100% Carbon pigment, it has a slightly higher optical density and a slightly warmer tone. This may require updates to any curves or workflows used by customers using our first generation Eboni. We apologize for any inconvenience that this causes, but we do not expect to have to make any further changes for many years.
UT-3D BULK INK FOR THE Epson 2200, 4000, 7600 & 9600
The MIS Ultratone ink for these Epson printers is available in four oz, pint, and gallon bottles. Click on the blue part number links to order.
Click on the blue part number to order.
UT3D Cartridges -
We are now manufacturing cartridges filled with UT-3D ink for the Epson 2200, R2400 and 7800 printers. They are available on the Espon Cartridges page. Just select one of these printer models to locate them.